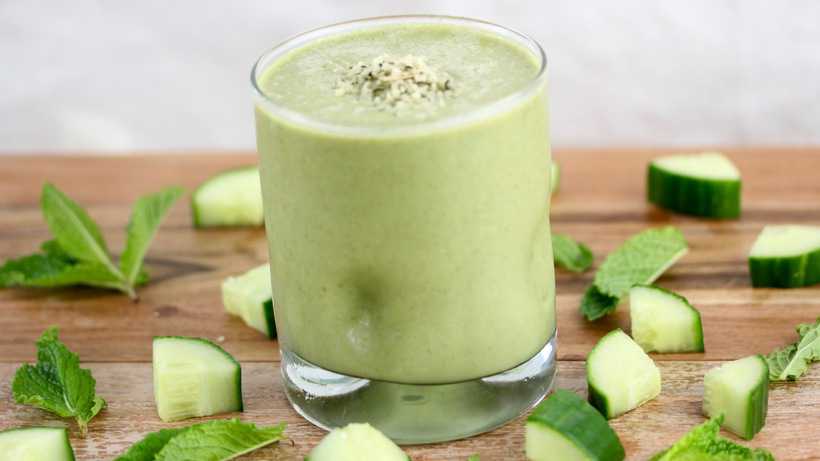 This green smoothie is light and refreshing while being rich and creamy all at the same time.
The combination of protein and healthy fats will keep you fueled and satiated while the greens promise to keep your body nourished and satisfied.  I love making this combo for breakfast when it's warm and sunny outside.
Want more Fat BuRning Smoothie Recipes? Try these!
Vanilla Refresher Protein Smoothie
Yield: serves 1
Prep Time:5 minutes
Cook Time:0 minutes
Total Time:5 minutes
Ingredients:
1 scoop vanilla protein 

1/2 frozen banana

handful of romaine

5-10 mint leaves

1 persian cucumber

1/4 avocado

1 tablespoon hemp seeds

1/4 teaspoon ground ginger

1 cup almond milk
Directions:
Combine all ingredients in a high speed blender and blend until creamy.  Serve and enjoy!
Calories: 325; Total Fat: 12.1g; Saturated Fat: 1g; Cholesterol: 3mg; Carbohydrate: 26.2g; Fiber: 8.6g; Sugars: 10.7g; Protein: 31.9g