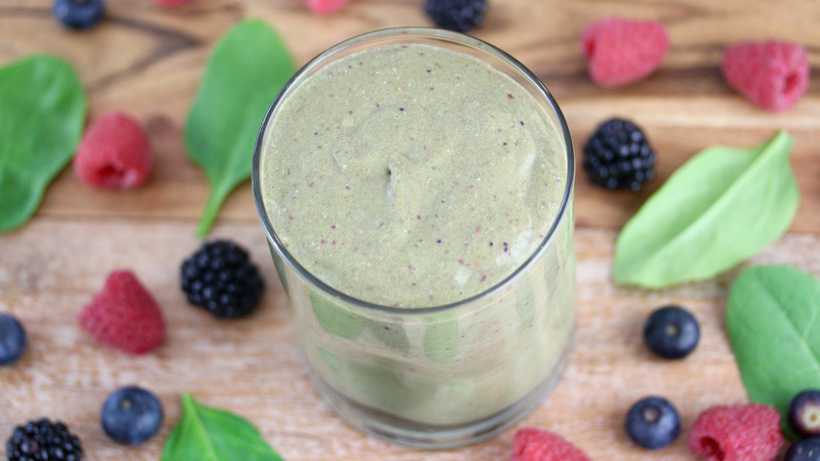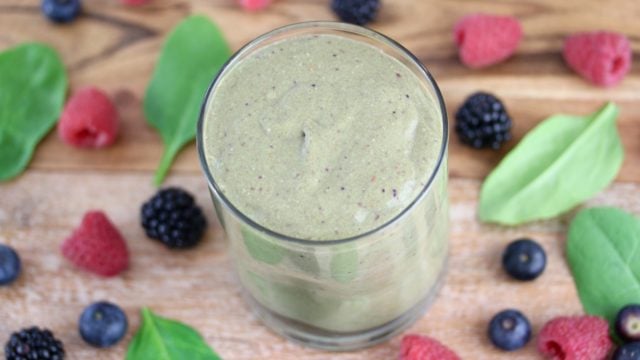 This berry delicious smoothie gets it's rich, creamy texture from the combination of chia seeds and frozen berries.
The matcha powder adds a sweet earthy flavor and lends a host of health benefits including; increased metabolism, immunity support and boosted memory.
Sometimes, I'll double or triple the recipe and pour them into popsicle molds for a cold and creamy ice-pop option. #sogood
Want to learn more about matcha?
Want More Fat Burning SMoothies?  Check These OUT!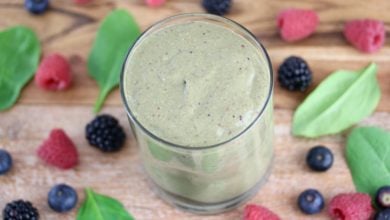 Berry Matcha Protein Smoothie
Yield: Serves 1
Prep Time:5 minutes
Cook Time:0 minutes
Total Time:5 minutes
Ingredients:
1 scoop vanilla protein powder (whey, plant-based or collagen)

1 tablespoon chia seeds

½ cup frozen mixed berries

Handful of spinach

1/2 cup coconut milk 

1/2 cup almond milk

1 teaspoon of matcha powder (this is the one I like)
Directions:
Pop all of the ingredients into your blender, blend until creamy.  Enjoy!
Nutrients per recipe: 
Calories: 382; Total Fat: 15.6g; Saturated Fat: 7g; Cholesterol: 3mg; Carbohydrate: 23.1g; Fiber: 10.7g; Sugars: 8.1g; Protein: 32.9g