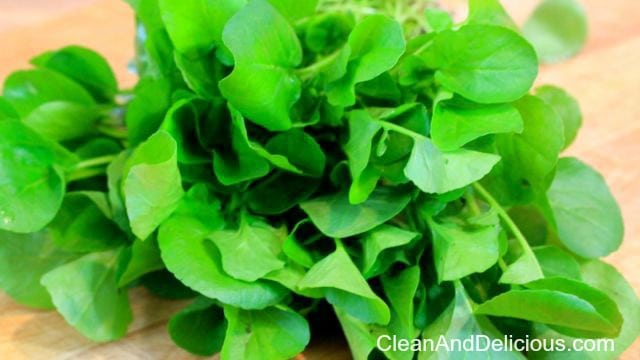 Scroll down to watch the video!
Watercress is a nutrient-rich, powerhouse green.
Personally, I overlooked watercress for a long time, but once I began experimenting with this peppery green, I quickly became a big fan.
In this 101-video, I cover everything you need to know about shopping, storing, preparing, and cooking watercress.  If you guys have any other questions that I may have missed just ask down in the comments below and I'll do my best to help.
Also, if you have any favorite ways of preparing watercress, I would love to hear all about it!