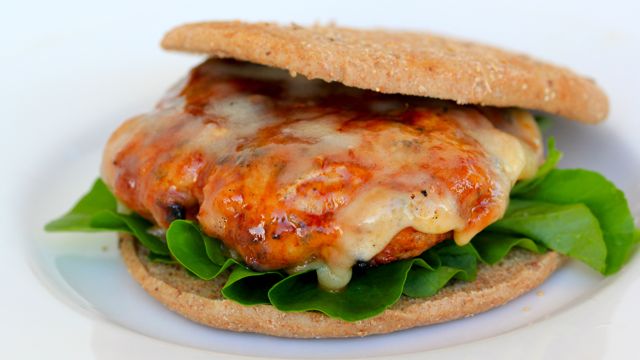 Of the many things that I adore about the longer days and warmer weather that Spring promises, I think it'd be fair to say that grilling outdoors is at the top of my list.
So with recent temperatures reaching the high seventies here in Los Angeles, my hubby and I have been cooking up a storm on our grill and this Sweet and Smokey Turkey Burger recipe is my latest favorite!
Extra lean ground turkey (preferably organic if you can find it) kissed with smoked paprika and topped with sweet barbeque sauce and smoked Gouda cheese creates a sweet and smokey combination that is absolutely deeelicious.
While extra lean turkey is super lean and packed with protein it tends to be a little bit dry, so balancing it out with the barbeque sauce and the cheese is the key to the flavor and texture of this burger.
Finish it up with some crisp spicy watercress (or arugula) and you've got yourself a Clean & Delicious® burger that you can feel good about eating.
What's your favorite way to dress up your turkey burger? Come on down to the comments below and share!
[ytp_video source="51_gMK4ZaqI"]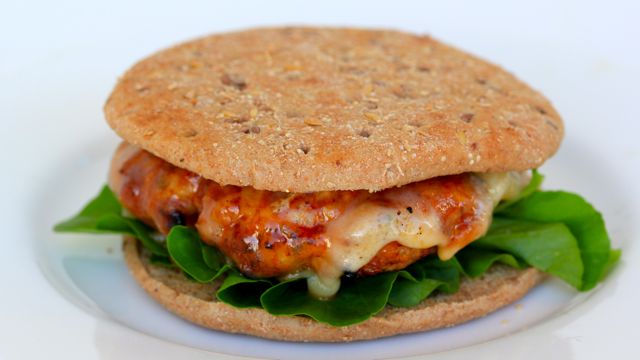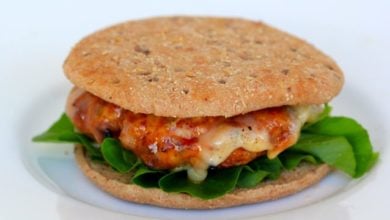 Print Recipe
Clean Eating Sweet and Smokey Turkey Burger
Ingredients
1.25

lb

extra lean ground turkey

1

tsp

smoked paprika

1

tbsp

garlic powder

1/2

tsp

salt and ground pepper

1/4

cup

barbeque sauce

1

slice

smoked Gouda cheese

A couple handfuls of watercress

4

Sandwich Thins

100-calorie buns
Instructions
Combine ground turkey, smoked paprika, garlic powder, salt and pepper in a large bowl and using your hand mix until everything is well incorporated.

Free form your burgers into 4-5oz burger patties.

Cook burgers on a hot grill or grill pan for about 4 minutes per side or until the burgers are cooked through. About 2 minutes before the second side is done cooking, spoon 1 tbsp of barbeque sauce on top of the burger and place one slice of cheese over the sauce. Allow the cheese to melt over the burger as the burger finishes cooking.

Place watercress on the bottom of your bun and top with your burger. Enjoy with your favorite burger toppings and enjoy!