Crunchy Baby Bok Choy Salad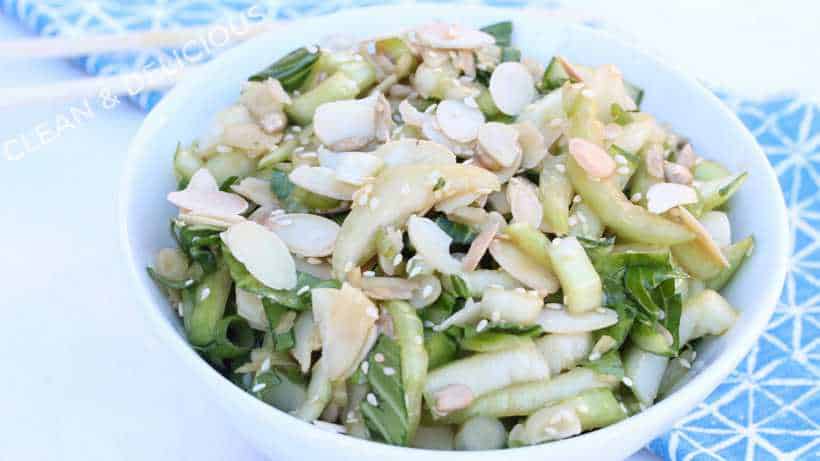 Scroll down to watch the step by step video.
If you've never tried to eat bok choy raw, now's your chance.  This tender green is super crunchy, light and refreshing and makes for a delicious salad.
Paired with almonds and sunflower seeds, this salad is chock full of heart healthy fats so it's super satisfying on it's own but can easily be bulked up by adding some shredded chicken as well.
Want more bok choy recipes?  Check out this 15 Minute Bok Choy Soup and my Bok Choy + Ginger Stir Fry.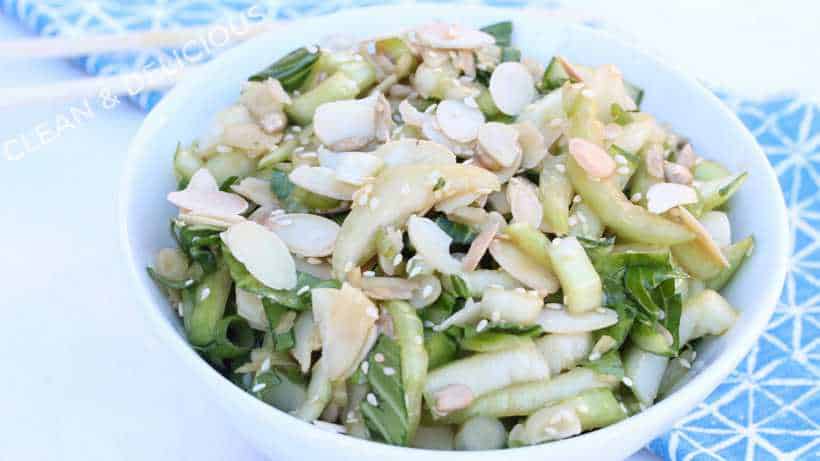 Print Recipe
Crunchy Baby Bok Choy Salad
Combine bok choy, scallions, almonds, and sunflower seeds in a large bowl. Set aside.

In a small bowl combine extra virgin olive oil, sesame oil, honey, soy sauce and red wine vinegar. Whisk together.

Drizzle the dressing over the salad, toss and enjoy!