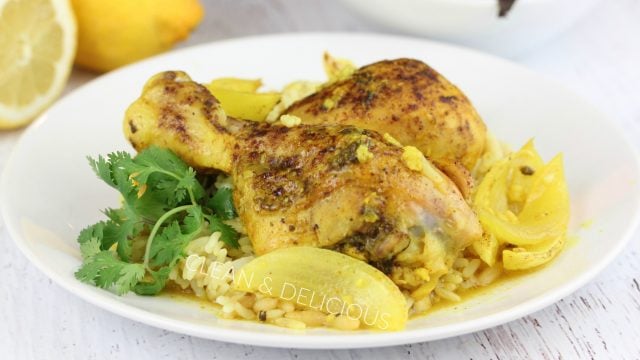 I love a simple meal that my whole family enjoys!  It just makes life so easy, doesn't it?
I've found that chicken drumsticks are always a winner.  I really think it's because my kids feel like they're eating something that's on a stick and for whatever reason they really like eating things on a stick.  I kind of get it, somehow the stick makes things a little more fun!
So, I'm always looking for delicious new ways to bake up a drumstick.
This recipe is both bright and warm.  The combination of turmeric and cinnamon give it a nice warm flavor while the lemon keeps it bright and fresh.
You'll notice that I remove the skin from my drumsticks. I find that because the meat is dark meat, it still stays nice and moist without the skin PLUS since I am baking the chicken the skin wouldn't get crispy any way, so removing it just seems like the best road to travel.
Oh! And if you like to meal prep, be sure to make some extra chicken.  This recipe makes great leftovers.
[Read more…] about Baked Turmeric Lemon Chicken