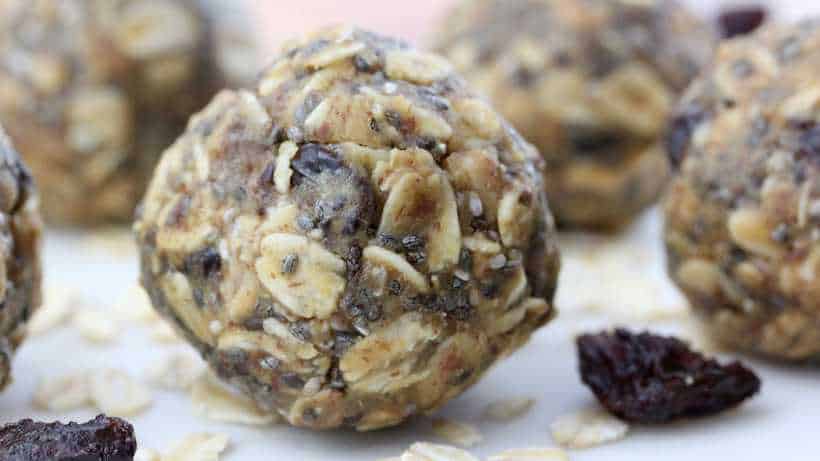 Peanut Butter + Jelly Energy Bites
Yield: 15 minutes
Prep Time:15 minutes
Cook Time:0 minutes
Total Time:15 minutes
Ingredients:
1 cup rolled oats
1/4 cup chia seeds
1/4 cup ground flax seeds
pinch of kosher salt
1/2 cup natural peanut butter
1/4 cup maple syrup
1/3 cup dried cherries, chopped
Directions:
Combine all ingredients in a large bowl and gently mix together until they are well combined and you have a thick dough.
Scoop a heaping tablespoon of the dough into the palms of your hand and roll into a ball. Place on baking tray and repeat until you have used all the dough (you should have 15 energy bites).
Store in an air tight container in the fridge for up to 10 days. Enjoy!