Low Carb Ginger Cookies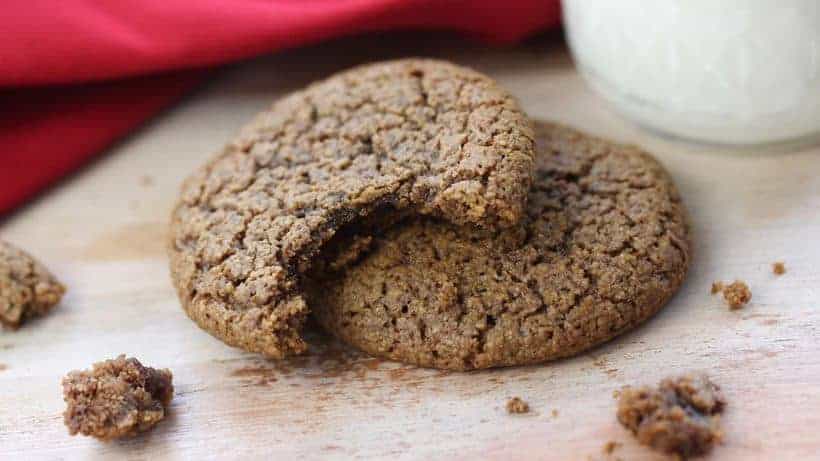 Low carb baking is new to do me but I decided to give it a try because I had SO many viewers on my YouTube channel asking for some low-carb christmas cookies ideas.
In order to avoid any wheat and gluten, I used a combination of almond flour, coconut flour and almond butter as the base for these cookies and then I swapped in erythritol (a non-caloric sugar alcohol that does not effect blood sugar) where I would normally use a more traditional type of sweetener.
I made sure not to use any weird artificial ingredients to create these cookies and am eager to experiment with more recipes like this.
I will tell you this, they were delicious so if you are trying to cut back on sugars or eating a lower carbohydrate diet, these cookies will not disappoint.
NOT INTO LOW CARB BAKING?  NO PROBLEM!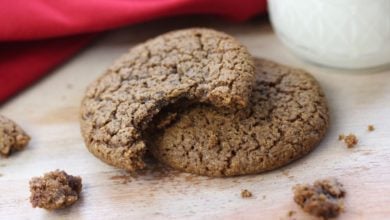 Low Carb Ginger Cookies
Yield: 16 cookies
Prep Time:10 minutes
Cook Time:10 minutes
Total Time:20 minutes
Ingredients:
1 cup almond flour

2 tablespoons coconut flour

2 teaspoons ground ginger

1 teaspoon cinnamon

1/2 teaspoon baking soda

1/8 teaspoon kosher sea salt

1/4 cup almond butter

2 tablespoons coconut oil

1/3 cup erythritol (this is the one I used)

1 egg*

1 tablespoon molasses (optional)

1 tablespoon fresh grated ginger
Directions:
Preheat the oven to 325

º

F and line a rimmed baking sheets with parchment or silicone liners.

In a medium bowl, whisk together the almond flour, coconut flour, ginger, cinnamon, baking soda, and sea salt.
In a large bowl, beat together the almond butter, coconut oil, and erythritol until smooth.

 

Beat in the egg, molasses, and fresh ginger until well combined.

Add the almond flour mixture and continue to beat until the dough comes together.
Roll into 1 inch balls and place a few inches apart on the prepared baking sheet, flatten each cookie down just a bit with your finger tips so they look like thick discs.
Bake for 10 minutes to until set through and crackled over the top (they will also smell delicious).

 

Remove and let cool completely on the pan.

 

Transfer to a plate or an airtight container and repeat until all cookies are done.

I like to store these cookies in an airtight container in my fridge for up to 1 week.
*If you want to keep this recipe 100% vegan, substitute 1 chia or flax egg for the egg.
NUTRIENTS PER SERVING: Calories 90 | Total Fat 7.6g | Saturated Fat 2.1g | Cholesterol 13mg | Sodium 65mg | Carbohydrate 8g | Dietary Fiber 1.6g | Sugars 0.6g | Protein 2.9g