How To Make A Really Good Omelette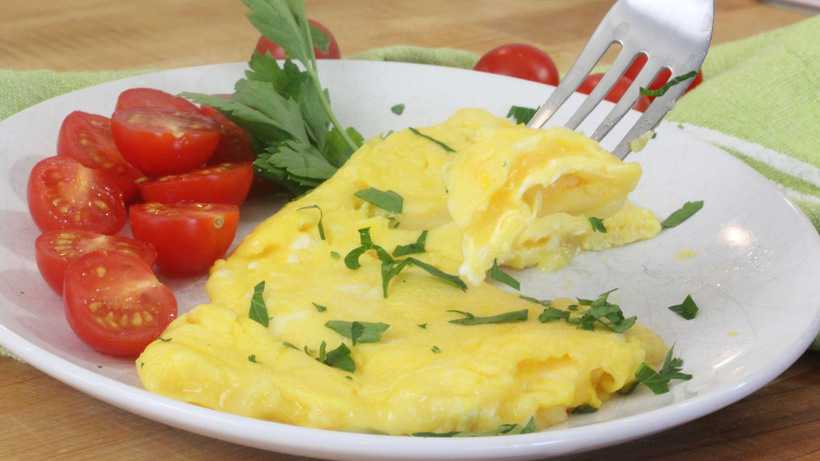 Making a basic omelette can be a life saver when you want to get a meal on the table that is easy, delicious, nutritious and fast.
In the video below, I am sharing my go-to technique for making a really good omelette.
Remember to use this recipe as your blueprint when you want to try different flavors and fillers.  You would just add in your toppings, when I add in the cheese.  So many options, so have fun with it.
How To Make a Really Good Omelette
Yield: 1 serving
Prep Time:1 minute
Cook Time:4 minutes
Total Time:5 minutes
Ingredients:
1-2 teaspoons of coconut oil, butter, or olive oil*
2 large eggs, beaten
pinch of salt and pepper
2 tablespoons shredded cheese
Directions:
Crack to eggs in a small bowl and beat with a fork until mixed well.
Heat an 8-inch non stick skillet over a medium low heat.
Melt the oil or butter in the pan and swirl it around to coat the bottom of the pan.
Add eggs to the pan and season with salt and pepper.
Gently move the eggs around the pan as they begin to set up. I like to pull the edges of the eggs towards the center of the pan, allowing the loose eggs to spill over.
Continue until your eggs have set up and you have a thin layer of loose egg on the top of the omelet.
Add cheese to one half of the omelette and fold the omelette onto itself to create a half moon.  Slide out of the pan and enjoy.
*Never use a non stick cooking spray in your non-stick skillets. They will ruin your pans. Instead stick to a pat of butter or oil.
Nutrients per omelette: Calories: 235; Total Fat: 18.1g; Saturated Fat: 8.5g; Cholesterol: 395mg; Sodium 200mg, Carbohydrate: 0g; Dietary Fiber: 0g; Sugars: 0g; Protein: 15.5g