Blueberry Lemon Muffins | Gluten Free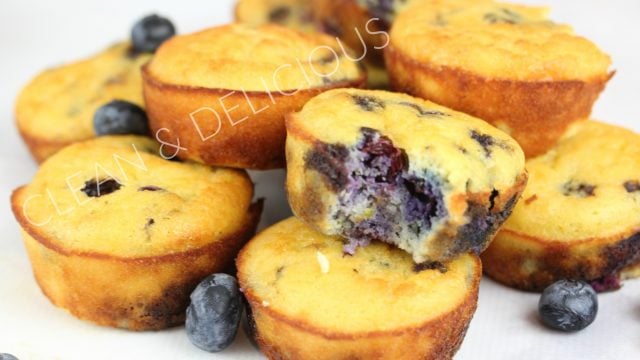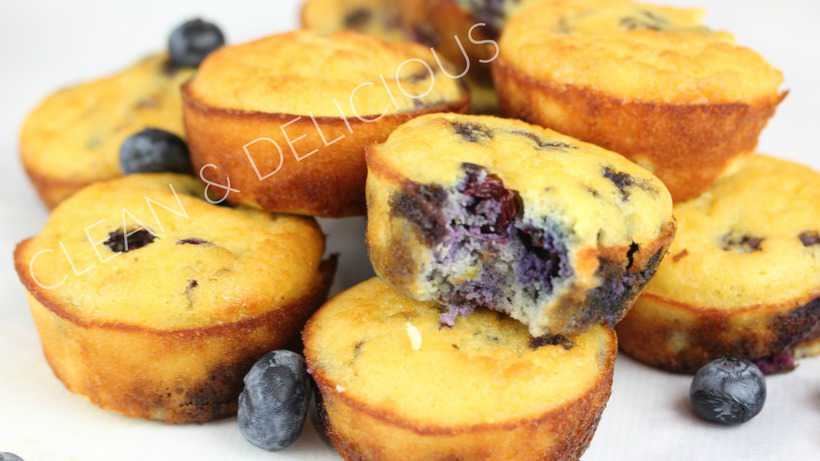 These yummy blueberry lemon muffins are 100% free of refined flours and sugars and could not be any easier to make.
It's basically a dump and stir recipe.
Dump your ingredients into your bowl, mix and serve!  My favorite way to bake.
These muffins would be a great addition to a Mother's Day menu. Enjoy!
Blueberry Lemon Muffin Recipe
Yield: 12 muffins
Prep Time:10 minutes
Cook Time:35 minutes
Total Time:45 minutes
Ingredients:
6 eggs, beaten

¼ cup apple sauce

½ cup melted coconut oil

1 tsp. vanilla

¼ cup maple syrup

½ cup coconut flour

½ tsp. salt

¼ tsp. baking soda

1 tbsp. lemon zest

½ cup fresh blueberries
Directions:
Preheat oven to 350 degrees.

Whisk together the eggs, apple sauce, coconut oil, vanilla extract, and maple syrup.
Add in coconut flour, sea salt, baking soda, and lemon zest and stir until everything is well combined.  Gently fold in blueberries.
Divide batter into a 12-count muffin tin that is either lined with muffin cups or sprayed with cooking spray.  Pop in the oven and bake for 35 minutes.  Enjoy.
Nutrients per muffin; Calories: 141; Total Fat: 11.7g; Saturated Fat: 8.8g; Cholesterol: 87mg; Carbohydrate: 7g; Dietary Fiber: 1g; Sugars: 5g; Protein: 3.4g