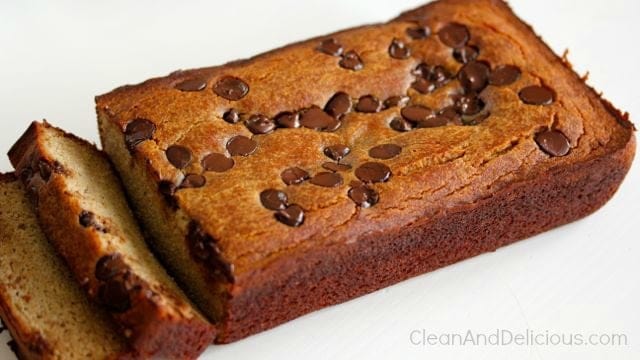 It's certainly no secret that I am kind-of-sort-of obsessed with Elana's Pantry.
As much as I love to cook and be in the kitchen, I really find no reason to reinvent the wheel; so when I find someone who does it right, I roll with it.  And Elana has mastered grain free baking, using almond flour and almond butter as the base of her recipes in place of traditional wheat flour.
I originally began baking Elana's recipes when I was pregnant with my daughter (5 years ago!).  During that time, I was very diligent about removing processed sugars, wheat and gluten from my diet.  It wasn't that I was restricting them, I was just so in tune with my body and how I felt during my pregnancy that all I wanted was crazy nutrient dense, nutritious foods, and as a byproduct, the sugar, wheat and gluten just kind of fell to the wayside.  And I felt a-m-a-z-i-n-g.
I've noticed that since moving to New Jersey, a lot more processed carbs have entered our world.  The kids get crappy snacks at school, there are tons of birthday parties and family events, and a bit too much pizza and bagel eating going on around here.  I'm pretty sure this is a major contributor as to why my energy has been so low and why I've gained a solid 5 pounds since our move (although I'm also suspicious that the weather and lack of sunshine are also playing a role for me, but I think that deserves a post of its own).
So when my kids wanted to make banana bread last week, I immediately leaned on Elana for a more nutrient dense option without all of the processed sugar and flour.
The results were delicious.  It's still amazing to me that one can make bread without any of the traditional ingredients that usually go into it (i.e.. wheat flour and sugar) and have such a delicious result.  This bread is super 'banana-y' and very light in texture.
The only change I made from the original recipe was to use coconut oil in place of vegan shortening (I just don't keep it in the house) and to sprinkle 1/4 cup of chocolate chips over the top.
You will have to play with cooking times depending on the size of your loaf pan.  But somewhere between 45minutes to an hour will get you there.
If you haven't worked with almond flour before you can usually find it at the grocery store by the oatmeal and other fancy flours.  From what I've seen, Bob's Redmill is the brand most readily available at grocery store.
But if you find yourself turning to almond flour often or think you may do some experimenting with it, you can also buy it in bigger quantities on Amazon.  I usually buy Honeyville and store it in the freezer.
Other amazing recipes that I have tried from Elana and shared here on Clean+Delicious are the Gluten Free Brownies and Pear Snack Cake (I highly recommend them both!).
I would love to hear if you give this a try.  It really is deeelish!  Have you guys baked with almond flour yet?  Do you like it?  If so, what do you make with it?  And what's your favorite brand?  I would love to hear from you guys down in the comments below!
Elana's Gluten Free Banana Bread
Yield: 12 servings
Prep Time: 10 minutes
Cook Time: 45-55 minutes
Total Time: 1 hour (ish)
Ingredients:
3 very ripe bananas mashed (about 1 ½ cups)
3 large eggs
1 tbsp. vanilla extract
1 tbsp. honey
¼ cup coconut oil
2 cups blanched almond flour
½ tsp. kosher salt
1 tsp. baking soda
1/4 cup chocolate chips
Directions:
Pre-heat oven to 350 degrees.
Place bananas, eggs, vanilla, honey, and shortening in a food processor or high-speed blender.  Pulse until all the ingredients are blended together.
Add in almond flour, salt and baking soda.  Pulse until well combined.
Pour batter into a greased loaf pan and sprinkle chocolate chips evenly over the top of the batter.  Baking times will vary based on the size of your loaf pan.  My pan was 9x5 and baked for 45 minutes.
Once cooked through, remove from oven and cool before slicing.  Enjoy!
Nutrients per serving: Calories: 206; Total Fat: 14.1g; Saturated Fat: 2.2g; Cholesterol: 15mg; Carbohydrate: 19.1g; Dietary Fiber: 3g; Sugars: 14.7g; Protein: 6.7g