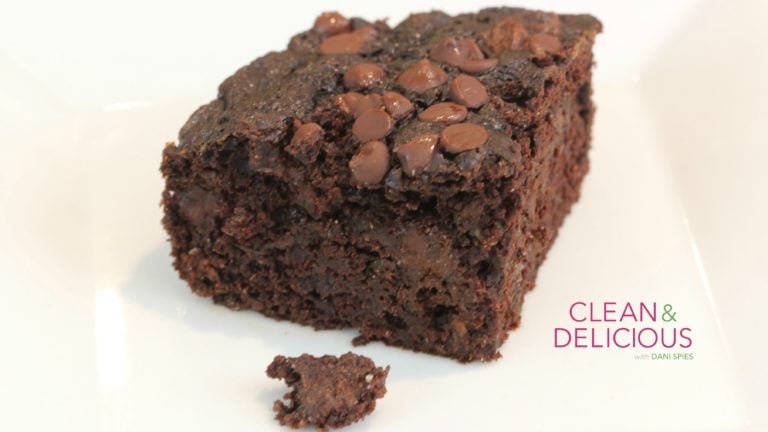 Scroll down to watch the step-by-step video.
My intention with this recipe was to make a brownie packed with some zucchini but it turns out the texture and flavor was much more like devils food cake, so I decided to call it Chocolate Zucchini Snack Cake instead.
You would never believe there is 2 cups of zucchini packed into this cake.  It's super rich, chocolate-y, and moist and tastes nothing like a vegetable.
It's a great snack to pack when you're on the go and makes the perfect partner to a great cup of coffee.