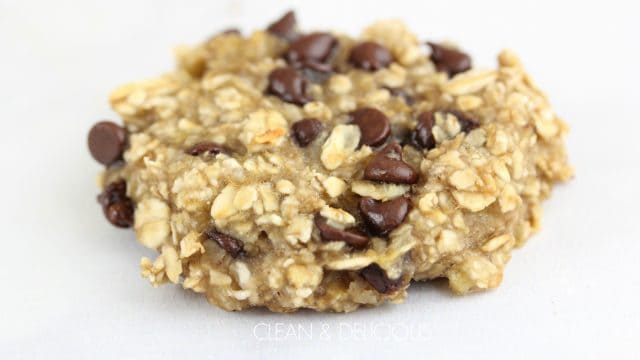 If you are looking for a super easy (and delicious), grab-and-go breakfast option this recipe is for you!
Simply made of oats, bananas and chocolate chips these yummy cookies are like eating a bowl of oatmeal, only in cookie form.
They also make great after school snacks and are perfect for lunch boxes so I plan on making a double batch this weekend so I have them ready for my kids first week back to school.
What do you like to keep on hand for times when schedules and routines are back in full effect?
[Read more…] about 3-Ingredient Banana Oatmeal Breakfast Cookies