Video: Quinoa "101″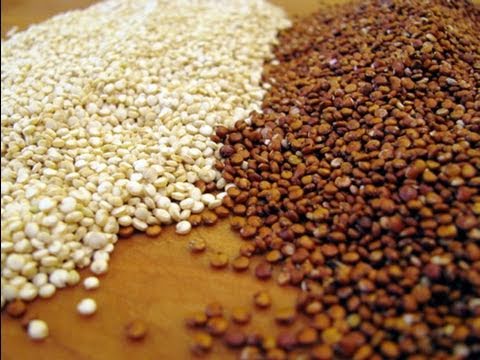 I've touched on quinoa before, but I really wanted to take it a step further… so here's my  "Quinoa 101″ video.
I'll be posting recipes using quinoa all month, so if you are looking for some more ways to sneak quinoa into your kitchen, be sure to stay tuned!!
And as always, I would LOVE to hear about what type of things you guys like to do with Quinoa, so don't hold back…share, share, share!!
Serving Size: 1/2 cup cooked quinoa: Calories: 127; Total Fat: 2g; Saturated Fat: 0g; Cholesterol: 0mg; Carbohydrates: 23g, Fiber: 3g; Sugars: 0g; Protein: 4.5g
23 Responses to "Video: Quinoa "101″"
Leave a Comment